Angelie Soto thinks this is interesting:
If you change the allocation method to static, you as the administrator cannot specify the actual IP address assigned to the Public IP address resource. Azure assigns the IP address from a pool of IP addresses in the Azure region where the resource is located.
From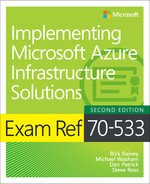 by Steve Ross, Dan Patrick, Rick Rainey, Michael Washam
Publisher: Microsoft Press
Released: January 2018
Note
That is correct. It has happened to me. Azure has pool of Public IPs per region that can't he assigned by the administrator. Azure chooses one from there.