Angelie Soto thinks this is interesting:
When an organization is synchronizing their users and groups from an on-premises Active Directory, you need to perform membership changes in that on-premises directory. It is the source of authority, and changes made there synchronize into Azure Active Directory.
From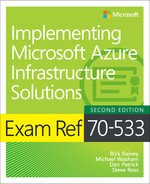 by Steve Ross, Dan Patrick, Rick Rainey, Michael Washam
Publisher: Microsoft Press
Released: January 2018
Note
The source of authority is the one that handles group membership access to an specific application.