Duane Dunston thinks this is interesting:
A MIME type is a textual label, represented as a primary object type and a specific subtype, separated by a slash. For example:
From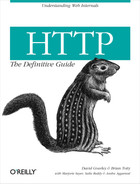 by Sailu Reddy, Anshu Aggarwal, Marjorie Sayer, Brian Totty, David Gourley
Publisher: O'Reilly Media, Inc.
Released: September 2002
Note
Use Wireshark to have the students modify the response in transit so they can see how the browser will interpret the response.