Angelie Soto thinks this is interesting:
VM-GenerationID support was added as part of the Windows Server 2012 Hyper-V server release, and since Azure runs on Hyper-V, Azure also supports VM-GenerationID. This is both good and potentially bad. It should be noted, though, that Windows Server 2008 R2 Active Directory does not support this functionality, which means you should think carefully before running Windows Server 2008 R2 domain controllers in Azure.
From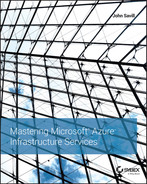 by John Savill
Publisher: Sybex
Released: April 2015
Note
Windows 2008R2 domain controllers are not recommended running on Azure.